by Joel Pomerantz
August 10th, 2019
It was an easy sea day, like a swimming pool. Pacific, in fact. So quiet, we could hear leaping anchovies at 50 yards! They sounded and looked like rain.
It's been almost 38 years since I arrived in SF. Thanks to Joanna McClure, I finally got a chance, August 9th, to take a natural history field trip to the Farallones islands!
A couple dozen people went, led by the nature education superstar Michael Ellis. In another first, I got to hang out with him a bit. I can now confirm that he's profoundly knowledgeable and eerily quick. You may know him from Bay Nature magazine or KQED.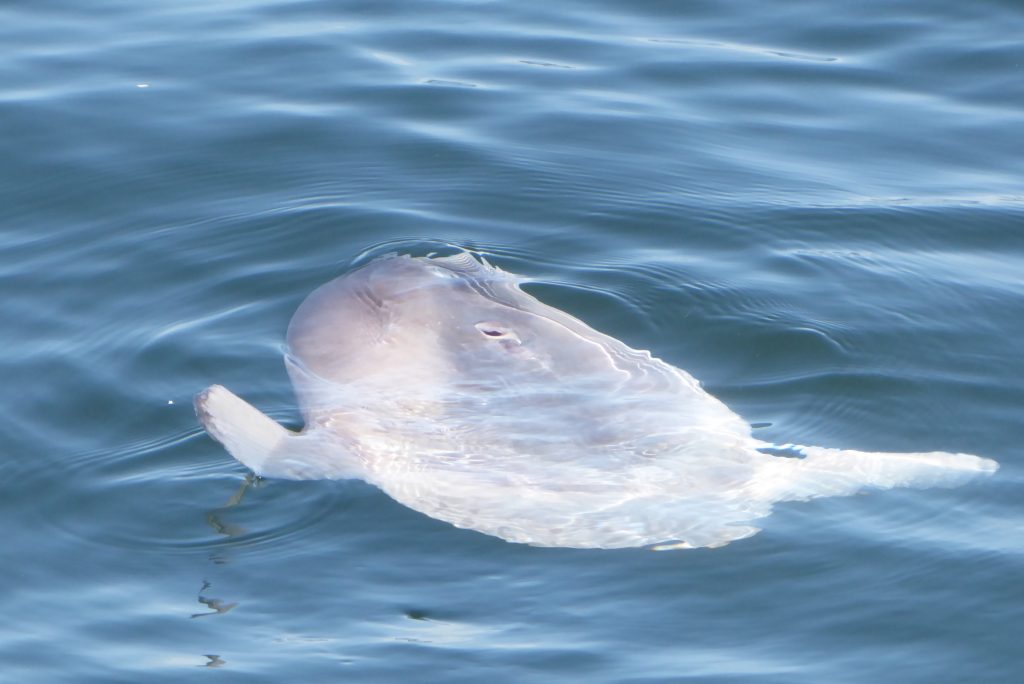 We saw a basking ocean sunfish (cartoony), a blue shark (also lazing) and three separate feeding frenzies with all manner of hungry beasts gobbling anchovies, by the swarm. The islands were interesting up close. It was so calm we could have stepped ashore easily, but we didn't land (only researchers & coast guard allowed). The island area had multiple pinniped species and puffins dancing (the farthest south they nest). Did you know that the reason Brandt's cormorants stayed out of the Egg Wars was that their whites are unappetizing by virtue of not being white? They stay clear after cooking!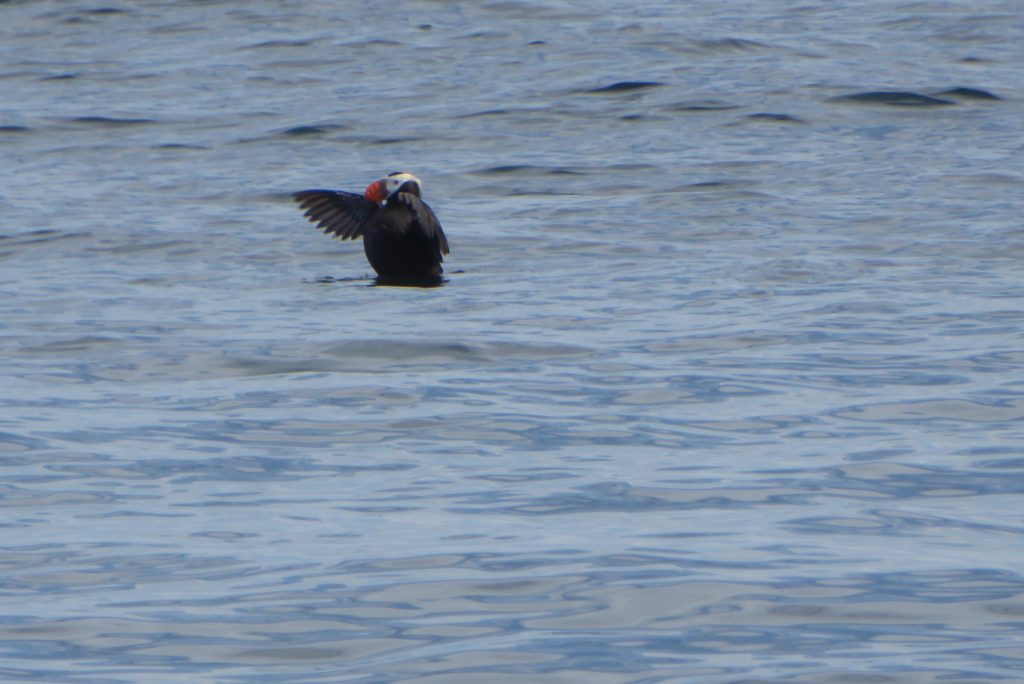 The sea life changed as we went far beyond, to the deep ocean west of the continental shelf. The upwelling delivers food for critters from all across the ocean. We saw an albatross visiting from three thousand miles out. We even saw a blue whale, until recently thought to be the largest creature ever to have lived on earth!
Ah, whales. A couple decades ago in Key West, as part of a rescue team for a stranded infant whale, I got a chance to find out what a wee (about 40″ long) whale feels like. Warm. Smooth. Like a (human) baby, really. She was a pygmy sperm whale, which are very rarely seen at sea but strand uncommonly often. She grew well and survived a few months in captivity but died in a freak accident.
But I digress. So I may as well tell you that the only other time I've gone out in the Gulf of the Farallones, there were 40-foot swells crashing the bow in the Potato Patch shoals and washing down the entire length of the ship deck. What a contrast. What a relief.