by Joel Pomerantz
October 22nd, 2010
As you'll be glad to see, dear reader, Thinkwalks is undergoing a small renovation. I'm taking this opportunity to thank you for your patience and let you know what's in store.
An exciting meeting took place this week, as mentioned two posts ago. I hired Amy Conger to help systematize Thinkwalks projects. I'm so glad she agreed to help. I worked with her for years back in the 1990s at EpiCenter DeskTop, my two-storefronts-business in the Haight Ashbury and the Castro. I know and trust her, and she's got a great creative mind and excellent values, by which of course I mean they concur with mine!
You'll get to know Amy more later.
Are you wondering why the tour schedule is so sparse? Are you wondering why I've suddenly starting bloggin' regular-like? (Yep, this is my second "weekly update"!) I know there are some people who check in here regularly, despite my alerting systems not being fully in place. But precious few of you at this point, and I aim to change that. We currently get about 18 unique visitors a day to this site.
So what are we doing about it? We're setting up long-term systems, based on my "test year" of the past ten months.  We're improving tour PR, expanding and promoting the Life History Books sideline I have (to help provide Amy's keep), sweetening the site with hidden treasures and functioning Goodies, finalizing a business plan, and playing with Twirlyups.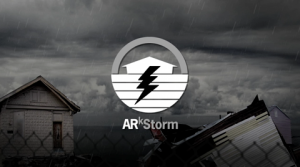 All this, of course, while I'm leaping into research for the storm and flood book. I've taken to including the "storm and" part, since just focusing on the flood is awfully like just focusing on the fire caused by the 1906 quake. Why not keep eyes on the 1,000-level storm, the defining event, itself?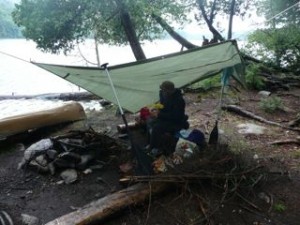 As extreme weather events increase, I note that our recent canoe trip to Canada was all rain and unseasonably chilly. While we were far out in the wilderness camping, hurricane Earl was sweeping past to the east. Ah, weather after my own heart (and before my own book).
Feel free to volunteer on the project, as did database guru Nancy Botkin, designer Martina D'Alessandro and researchers Chris Dichtel (who found me a wonderful article on the storm from an 1862 Illustrated London News[PDF here], see page 10) and Barbara Cannella (who's been collecting data on the rescue—and rubber-necking—steamers that went up into the Central Valley during the floods of 1862).
Yes, there is a lot of excitement, here at Thinkwalks. If you're interested in pitching in with a donation, there will soon be a better set-up on the Donate page, but for now the easiest way is to Use your credit card and PayPal your amazing generosity to thinkwalks at earthlink doink net.
I believe in open books for all my projects, and will happily share my financial and planning data with anyone who asks. Bottom line so far: Thinkwalks netted about $1,250.00 after expenses during the January to October test period. Unfortunately, none of those expenses was pay to myself. So I decided to pay myself $2,500 for the year, leaving a $1,250 debt to be recovered by future earnings. Just reverses that little ± sign, doesn't it. Tricky, eh?
Expenses are soon to be increasing, with Amy on board, but the result will be something to see. Stick around, and thanks for your patience in the meantime. I promise that all you who've asked to be on the "weekly" email list will soon be getting 'em just like that.
Meanwhile, read that article in the March 29, 1862 London paper! (Scroll to the reprint's page 10.)